Returning To School After Covid-19 Lockdown.
https://www.auntydebbysblog.com/2020/09/returning-to-school-after-covid-19.html
Photo Credit: understood.org
If you can't wait till your kids are back in school or you possibly dread the more regimented days coming, there's one thing you can count on: Returning to School is always a big transition especially after the long period of stay at home this Covid-19 season.

Tutoring on handwashing or uses of hand sanitizers should be taught at home.
Mask usage and social distancing also should never be overlooked, since what they learn at home is what sustains them in school.
1. As parents, try to ensure your child is familiar with the school. If he or she was at the same school last year, you definitely need to talk about any differences this year.
2. Take advantage of any orientation opportunity available.
3. Encourage your child's bonding with the teacher. All kids need to feel connected to their teacher to feel comfortable in the classroom. Sincerely,until they do, they are not ready to learn. Experienced teachers know this, and help their students emotionally at the start of the school year.
4. Facilitate bonding with the other kids too. Kids are always nervous about their teacher, but if they know any of the other kids, they'll feel more at ease or relaxed. As a parent, make a special effort to meet other kids in the neighborhood who attend same school with your children.
5.Saying goodbye; The biggest challenge for many children will be saying goodbye to their parents. Organise small separations to practice saying goodbye, hugging and using words like "I love you, you love me, have a great day and I'll see you soon!"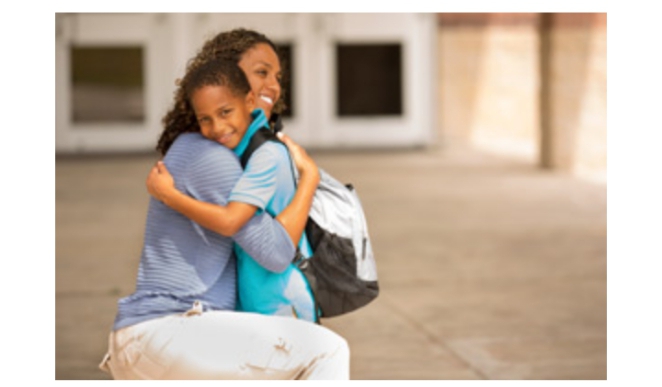 Photo credit:Signupgenius.com
6.Ask the school whether you will be able to walk your child into the classroom and hand him off to the teacher.
7. Get your kids excited by talking about what they can expect, including snack and playground, though break time is more restricted now because of the rules of social distancing.
Reading, computers, singing and art are tempting areas that can trigger joy about school.
If you know other children who will be in his class or in the school, be sure to mention that he will see or play with them. Share your own stories as parents about things you loved about school.


8. Get your kids back on an early to bed schedule well before school starts. Most kids begin staying up late in the summer months.
Kids need 9 1/2 to 11 hours of sleep a night, depending on their age. (Teens need a minimum of 9.5; toddlers usually do best with 11).
Getting children back on schedule so they're sound asleep by 9pm to be up at 7am for school takes a couple of weeks of gradually moving the bedtime earlier.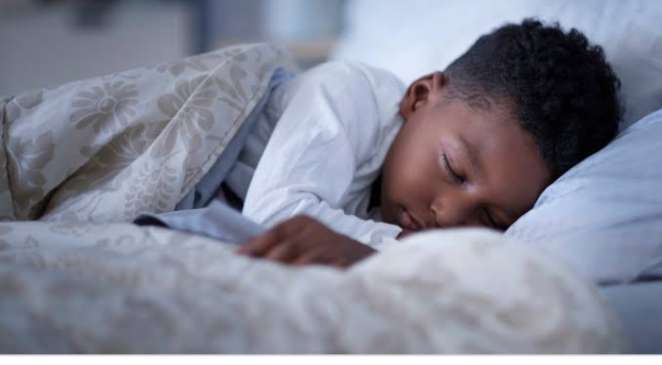 Photo credit:Getty Images
9.Activate your child's brain. Though, you aren't the teacher, and you don't need to start school before the school year starts by pulling out the flashcards or assigning math problems which can be threatening to the children.
On the other hand, research shows that kids forget a lot during the summer. Don't get worked up as they learn a lot from playing, too.
If your child has been reading through the summer months, kudos!
If not, this is the time to start. Visit the library and let them pick some books they'll enjoy. You can read to them for an hour every day.


10. Let your child choose his own school supplies. ...whether from around your house or from the store.This is part his preparedness.

11. The day before school starts, talk about exactly what will happen the next day... ...to give your child a comfortable mental movie:IT WILL SERVE AS AN IMAGERY OF HOW EXCITED THE DAY WILL BE! How amazing!
Watch for signs that your child is worried, and reflect that most kids are a little nervous before the first day of school, but that he will feel right at home in his new classroom soon. Keep assuring.


12. Sleep early the night before school... ...so you can get up early enough to deal calmly with any last minute crisis.
Be sure kids – including teens! – lay out uniforms the night before, that lunches are made, and that everyone gets enough sleep and a healthy breakfast. Have plans to arrive at school early so you have time for meaningful goodbyes.


13. If your child gets teary when you say goodbye, give reassureance that he or she will be fine and that you can't wait to see her at the end of the day.
Use the goodbye routine you've practiced, and then hand her off to her teacher. Please avoid leaving suddenly.


14. Try ensure sure you're a few minutes early to pick your child up that first week of school. Not seeing you immediately will worsen any anxieties her she has and may cause panic .

If your child cries when you pick him up, don't worry. You're seeing the stress of his having to keep it together all day.
This is true for kids of all ages, who may have uncharacteristic meltdowns during the first week of school, or just before school begins.
Avoid been hard on them, rather, show some understanding and be sure you're there to talk so they don't have to resort to tantrums. Before you know it everyone will be comfortable in their new routine and not even looking back as they race into school.
Playtime will be missed by the children since there's suspension of assemblies, social gatherings and co-curricular activities because of the presence of the dreaded Covid-19.
Tell your children, it's for a short while, so they can learn to endure.